SPECIAL ISSUE: Information Systems in the Time of Covid
Introduction
Advances in Information Systems (IS) are constantly changing how we work, live, and learn. IS has impacted the way we communicate and collaborate for decades. However, the critical importance of IS was brought to the forefront by the COVID-19 pandemic.
The COVID-19 pandemic suddenly and dramatically impacted all aspects of human life, most notably the traditional workday and education. Organizations found themselves in a situation where they were racing to rework traditional face-to-face situations, and experiences using IS.
While we are all ready for the pandemic to come to an end, some of the changes and effects of COVID-19 will likely remain. This special issue explores how IS supported and enabled the necessary changes in our work, life, and learning during the pandemic. The papers in this special issue cover a wide range of IS issues and emerging research-based due to COVID-19.
The COVID-19 pandemic forced all education into remote learning. The paper by Joyce, Sahawneh, and Dixon explores the use of Discord in cybersecurity courses. Discord was used to facilitate and create a virtual community for remote learning. The results showed students positively responded to the use of Discord. Many of the students used Discord to create their own virtual communities for streamlining communication.
The paper by Phillips and Shipps investigates the digital divide in minority-serving institutions. The COVID-19 pandemic highlighted the problems that still exist due to those who have access to technology and those who do not. This case study investigates how students and minority-serving institutions responded during the pandemic due to a lack of digital resources and aspires to understand better the barriers to closing the digital divide.
The paper by Monroe-White and McGee studied the impact COVID-19 had on careers trajectories for black, indigenous, and Latino Information Technology graduate student and professionals. This study contributes to the research area of the pandemic's impact on career plans and suggests recommendations for mitigating its effects.
Holt et al.'s paper explores how the COVID-19 pandemic impacted individuals who contribute to open-source communities, specifically English Wikipedia. This research contributes to the understanding of IS during unusual times, specifically in the context of open source communities that rely on volunteer time and effort.
The paper by Kakar seeks to understand the psychological needs profile of social media users pre-COVID-19 pandemic and post-COVID-19 pandemic. The findings of this study provide valuable suggestions for product or project managers in understanding user motivations for engaging in social media and how social media can be designed to enhance user participation further.
Lastly, the paper by Kakar investigates how COVID-19 impacted perceptions of software products. Their study expands the software classifications from utilitarian and hedonic perspectives to include a new category for social products. The social products category represents software that provides symbolic value to its users. 
We hope you enjoy this special issue on IS in the Time of COVID-19.
---
Special Issue (Volume 9, Issue 2) Guest editors:
---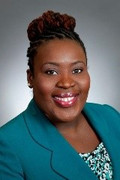 Richelle DaSouza is an Associate Professor in the Department of Business Information Systems and Analytics in the Willie A. Deese College of Business and Economics of North Carolina Agricultural and Technical (A&T) State University.  Her research interests include examining the role of information systems in unique organizational contexts (non-profits, micro-manufacturers) and examining the impact of emerging technology on human behavior. She was a Co-PI and consultant on a $400K NSF 3-year targeted infusion grant to develop an Interdisciplinary Data Analytics Certificate. She publishes research in top ranked IS journals and has presented research at numerous regional, national, and international conferences. Richelle is dedicated to technology outreach opportunities and has worked closely with the McNair Scholars Program, KPMG's PhD Project, and the Information Systems Doctoral Student Association (ISDSA). She also currently serves as an officer with the Southern Association for Information Systems (SAIS).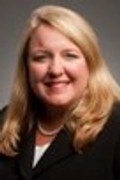 Joy Godin is an Associate Professor of Management Information Systems at Georgia College & State University. Dr. Godin teaches both graduate and undergraduate students in the J. Whitney Bunting College of Business and the Georgia WebMBA program. She has a research stream devoted to virtual teams and innovative teaching practices. While at Georgia College, Dr. Godin has received awards including: Excellence in Online Teaching, Excellence in the Scholarship of Teaching and Learning, and WebMBA Outstanding Faculty of the Year.
Christopher Kreider is faculty at Christopher Newport University, and coordinator for their IS and cybersecurity majors. Chris' research is primarily interested open source communities, the human elements of cybersecurity, and how cybersecurity research fits into the greater IS research agenda.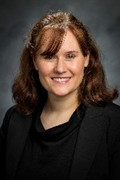 Jeannie L. Pridmore is a Professor of Management Information Systems at the University of West Georgia, the MBA Graduate Program Director, and a University Systems of Georgia Chancellor's Learning Scholar Associate. She serves as the SAP, Cisco, and UiPath faculty lead and manages the SAP Student Award Program. Dr. Pridmore has published in top-tier research journals, and her research interests include virtual teams, virtual reality, design thinking, human factors, information systems success, and innovative education.
https://doi.org/doi:10.17705/3JSIS.19006
Articles